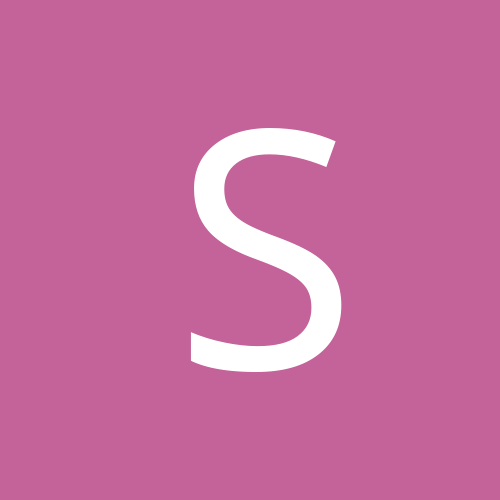 srpremacy
Standard Member
Content count

241

Joined

Last visited
Community Reputation
0
Neutral
Price : $20 Condition : Used hEY GUYS, CLEARING OUT THE GARAGE. HERES WHAT IVE GOT. 2X 180SX LATE MODEL (PRE TYPE X) AIRBAG STEERING WHEELS $80EA BRAND NEW CATCH CAN $20 BRAND NEW POLYURETHANE GEARBOX MOUNT S13 $40 BRAND NEW S13 REAR SWAYBAR LINKS WITH POLY BUSHES $20 BRAND NEW 5 X 1.5M LENGTHS OF BRAIDED LINES, WITH STRAIGHT AND 90 DEGREE FITTINGS $50 PER LENGTH WITH FITTINGS, $180 TAKE THE LOT 180SX FRONT BAR PARKER/INDICATOR NO LOOM $50 S13 DOOR SPEAKER COVERS $20 S13 GEAR BOX CROSSBAR $20 T2 2 BOLT AND 3 BOLT STANDARD TURBO SNOUTS $20 EA FAT O2 SENSOR SUIT NISSAN $20 180SX STANDARD BOOST CONTROL UNIT, GOOD FOR EPAS $20 S13 POWER STEERING RESERVOIR $20 0432428262 HAPPY TO POST ANY OF THE PARTS AT THE BUYERS EXPENSE. CHEERS

Price : $50 Condition : Used Hey guys sold the track car few weeks back, think its about time i clear out the shed lol. heres what i got; Braided line suit oil cooler setups got about 5 lengths of 1.5 metres, earls style fittings, 3 lengths have both 90 degree and straight either side, 2 lengths have a straight fitting either side. each length is 70 bux with 2 fittings. or take all of them for 250bux 0.5l oil catch can with breather and oil level 40 bux polyurethane gearbox mount suit s13 (not sure if 14 and 15 are same) $50 (brand new in packaging) Rear sway bar links suit s13 (not sure if 14 and 15 are same) $40 (brand new in packaging) Hks green mushroom pod filter used for about 400kms $50 180sx standard airbag steering wheels x2 $100bux each pick up is free, happy to post all things as they are all reasonably small but at your expense of course. cheers

not sure why you're asking us? go to the mechanic, give him the car and ask him what needs to be done, THEN fix the problems. pretty straight forward.

yeah thats what i ment when i said fully built sorry. 700cc z32 walbro pump ect... its got everything atm its running tr43 and only making 160kw with 19psi we had it on 13 and it made the same power leak test was fine, comp test fine (155psi) its got me stufed my completely standard motor with all supporting mods made 225 on that psi. you got issues

Not calling you a liar, but ive bought just about all of the gktech items, if ive ever had a problem, ive emailed greg and always had a reply on the same day, even when he was in china.

yeah can confirm that bio oil/ vita e oil will only prevent stretch marks, nothing gets rid of them except for laser.

got a team of about 15 doing the melb one.

Lowered calories nothing else. milk slows down the release of protein as well. much more rapid release with water.

quoted for retardedness personally seen a fake bride snap in half at a drift day, no accident just drifting and Holfords brides will last forever? howd you come to that conclusion considering theyve only been around for a couple of years? said the potato peeling leprechaun.

i dont bother arguing about shit with people from this site cos theyre all a bunch of thickheaded goons. i put in my 2cents and wont even bother looking at this again.

lol its so useless asking a question like this on ns. now that the site is riddled with jdm fanboys and name brand lovers. the holford motors Brides are fkn great and will last u forever. people dont think logically, if you're in an accident where the impact is great enough to snap even a budget seat, then regardless of the seat, you're fkd anyway.

what happened to good old fashioned dieting

yeah ive got an orbea road bike, got it just before christmas last year. love riding very challenging, works alot of different muscles to running.

we need to form a band of brothers, where we roll around in our imports to all the places where these bogan animals hang out, and beat the christ out of them and destroy their cars. get that shit on today tonight, tell them how we're trying to make the communities better, and boom we win.