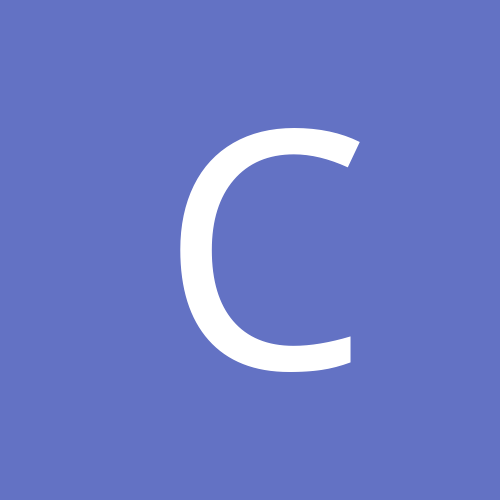 Content count

604

Joined

Last visited
Everything posted by chef_32
temp are very important. so try to monitor those. I personally think the RB74 pads go a bit soft later in life, but i do hear good things about the ferrodos. Don't forget your fire extinuisher. Don't get nervous and start pushing the car too hard cos you want to keep up. Go at your own pace, and you should be fine. GL.

there are hundreds of people here who say that what you are after is achievable with the sr20. i agree. If you were asking for 300+, i'd say move over to something bigger, but i'd be sticking with the sr for now. but then you say you want an 11sec circuit/drift car that got good fuel efficiency, and now i scratch my head and think WTF.....

here are a few pics of boost kit for the power fc if that helps: http://www.pbase.com/chef_32/electronics The solenoid just plugs into the factory solenoid plug with 2 wires. And the pressure sensor plugs stright into the power fc with three wires.... You can take a look for yourself if you like. I got one at home in Glen Waverley

yeah cheers spandex.. get this guy to do it. hehe. he's a pro.

i had to wedge a crow bar in between the bell housing and the block. I also had my exhaust off, and the engine mounts loose so that i could tilt the whole block and box, back.

i like your sig. Have you got a copy of the service manual??

the rears need to be modified to fit. the fronts will fit fine.

you realise that he's on these forums don't you. i don't believe this should be discussed openly.

yeah, check for a leak. Stuck your head down near the turbo when running and small for exhaust. A turbo can screw up despite the k's depanding on boost level, coolant, oil, op. temps, etc. don't assume the engine has done just 80000 in the first place despite the clock. but don't worry too much, rb20 turbs cheap, and easy to do if need be.

yeah. That way it will run with the most power when you need it

i suggest a stock replacement ecu. Should cost around $100-$150. Repairing would be a draining task and a waste of time. An aftermarket ecu may not be the easiest thing to find, i know that Power FC AP eng. for CA goes for around $1200 without hand controller. I recommend replacing with a stock ecu, then getting a remap to suit your mods.

The hand controller you need is (i think) the FCC3 model

http://members.dodo.com.au/paul/docs/power...d-car-model.htm

check the books for the recommended viscousity.

gauge error?? check it again.

that price is rediculous in my opinion. They should cost around $250 or less for the springs, then about 2 hours of labour, then a quick alignment. They aren't too hard to do yourself. but keep in mind there are heaps of options. Tein, whiteline, RSR, Apexi, KYB, etc. best would be to ask someonw for pics of their car with different springs and compare.

im on SAU. The info about the 25 heads can be obtained in the rb25/30 conversion threads. The blcok differences should be in the NA tech section.

nav says get a wheel nut. he says your wheel doesn't sit right with 3 studs.

ah well, its good you feel the same. Good luck with future mods.

i agree, a very good figure for those mods, i'm almost sceptical.

bosch pumps have power and flow rated at 73.5psi (~5bar) These flow heaps at high pressure. Go the bosch.

were both the before and after run on the same dyno??