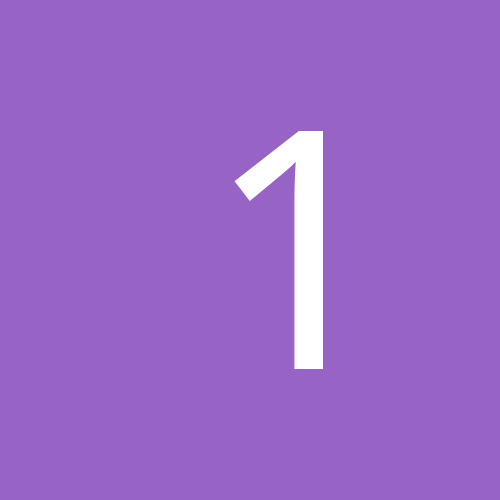 180sx kid
Platinum Member
Content count

1,048

Joined

Last visited
Community Reputation
0
Neutral
About 180sx kid
Rank

Gold Member


Birthday

05/22/1987
Price : $250 Condition : Used Got some standard wheels off a 1995 180sx for sale. Comes with tyres which are attached all tyres have about 60% + tread and rims are in good condition for age. Looking at $250 ONO for all 4 - Will post at buyers expense but prefer pickup. Pics up tonight.

Make : NISSAN 180SX Transmission : Kilometres : 160000 Price : $16,000 Condition : Used 1995 180sx *** PRICE DROP** I have owned this car (NIS 180) for 8 years now and am the second owner in Australia. 3000km on fully built 8 grand engine. 160,000km total on car. All modifications listed below have occurred within the last 6 months with receipts for over 30K spent on it. The car made 250RWKW on 18 PSI which is a conservative tune for summer. The turbo, engine and supporting mods are good for 22-24 PSI and another 30 + KW. Recently serviced after the run in tune , all new oils, brand new battery, new hose clamps, new belts, wheels aligned and tyres balanced. Engine Modifications CP Forged Pistons, ARP rod bolt kit, ARP Head stud kit, Cometic head gasket, Precision Hydraulic lifters, Brian crower stage 2 cams, Brian crower valve springs, Brian cower adjustable cam gears, GK Rocker arm stopper Kit, New oil pump, full engine gaskets, S15 timing kit, new water pump, King pro series bearing kit, new cylinder heads, new rocker arms. Garret GT2871R – 52T .64 AR , with briaded turbo lines, Custom steam pipe manifold. Nismo 740CC Injectors, Tomei Type S adjustable fuel pressure regulator, Turbo smart custom fuel rail Boch 044 fuel pump, Bosch Z32 AFm + plug, Tomei Sump, Koyo Radiator, Billion Thermostat, HKS Type S Front mount Inercooler, cutom oil cooler kit with tune agent block, Custom 3 inch front and dump pipe, HKS Super dragger cat back exhaust, pod filter with custom intake pipe. Brakes, Suspension and Wheels. HSD TT coilovers , KKR Suspension arm kit (Front Castor,rear camber, rear traction ), Front and rear strut braces. Profject Mu front and rear rotors, project mu front and rear brake pads. Rota GRID R wheels 17x9 +25 front , 17x9.5 +30 rear with brand new Federal 595 ss Tyres 215s front and 225 by 45 rears. Electronics and Exterior Nistune by east coast customs, Blitz SBC I-Colour boost controller , custom moulded A pillar with Calibre water temp , oil pressure , oil temp, boost gauges, Full Vertex body kit. Sanyo CD Player, JB 4x6 fron speakers, Pioneer 6' Rear speakers, 1000w typhoon amp, Elcipse 12' Sub. $16000 ONO

my 180s been off the road for over 12 months now.. finally the engine goes away next week to donny @ street forced for rebuild.. usual shit, cp pistons, rods, cometic head gasket, king bearing kit, rocker stopper etc etc. BC stage 2 cams with valve springs.. Then the boys at east coast are gonna do a nistune, z32, 740cc injectors, gt2871r with 56 trim , oil cooler blah blah blah.. hoping for around 270rwkw.. cant wait to get the 180 back on the road as shes had a good life. I first got her when I was 16 so will be our 8th year together and what better way then to rebuild her into a beast.

turning into a lightweight there big fella... tryin to impress the ladies for summer are we ?

good squatting that from max.

hey markos do you know if anyone got pics from day 2 ?? I know day 1 was covered but couldnt find any day 2 pics ?

Good stuff. Are you interested In doing a session saturday the 8th of August with me and Scott (sticky from aus BB) to test all our openers etc for Nats ?? Also where are you training at now ?? Id love to come do a couple sessions with you .. would be good to have someone alot dstronger then me to make me raise my game .

Training looks like its going awesome matt. Huge numbers your generating now... what weight are you at these days?

whats daryls normal pre competition weight markos ?? He has come along way the last 12 months. Good to see the short guys representing power haha

Im starting PPP next week although im going about 20-30 kg more then I shold on every lift as I will only get to week 6 before the powerlifting comp. So It shoudl be quite hard from week 1 for me.

Any interstaters interested in sharing accomodation to cut costs let me know... I will be down from friday and coming back monday.. so 4 nights. I plan on booking hotel within the next 2 weeks so if any interest let me know before 5TH of July.

Yo Markos... Im ready to get strong again after a solid 6 months of hibernation... I just deposited $40 into your account with a reference of 180sx kid.... I am after the PPP and the AAA. Can you please send them to skyline_veilside_rb26@hotmail.com or michael@cgs.net.au

Ill see if I can get a cheap flight down for the day... Id love to support max... Nothing makes me happier then see the guys from PTC progress and do well you all deserve it and given how much Markos has done for me id love to make the effort to come down ..

Yeah no probs... Thanks markos.... Ill check it out.. Ill deff be coming down so hopefully I can pop into ptc on the saturday maybe say hello...

Could Markos or any of the other guys suggest somewhere cheap thats close to the location/ near a sauna and has nice clean food near by ?? Im looking at coming down friday morning and doing the zero fluids untill weigh in/ then leaving monday some time. even if someone competeing has a spare room im prepared to pay $100 a night for the 3 nights im there. And markos can I join CAPO and enter this raw comp atthe same time?? Last question Fashion belts are still allowed in the raw section right ?? I might wear my fashion belt as i feel more comfotable squatting heavy in it.