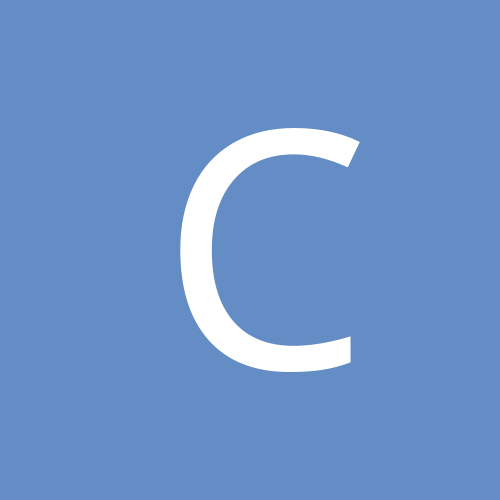 catastrophic
Standard Member
Content count

116

Joined

Last visited
Community Reputation
1
Neutral
P90X is an awesome system if you like jumping around a room to terrible music listening to a under qualified trainer scream. Take some time to check out Les Mills on You Tube & Google, and see just much marketing and promotion goes in to their idea's.

We have - One Oly lifting coach who also Deads 300 & Squats 200 - One S&C coach who has worked with Power Lifters & Martial artists & also Deads 250. - Two Squat racks - One Cage - Real Bars - Shit loads of bumper plates.

If anyone in Adelaide wants to train shoot me a PM. Myself & weight lifting specilist Firas are running a private training centre at Prospect.

Insulin is not a steroid. Its a growth hormone. I know a Diabetic, oh shit hang on I am one & I inject Insuin some times 5 times a day..... On the subject rumor has it Jay Cutler takes more insulin on a daily basis than I do.....

Anyone know if 'Showbags' is still open or did the fun police get to it? Keen to get down there if I can find the entry!

Have you had someone like my self or Markos look at your technique? In the immortal words of Dave Tate - Don't ask what exercises just learn how to f**king Bench......

Keep an eye on the liquidation auctions in the Advertiser. With the mass amount of new studio gyms popping up there is bound to be a few go under....

Most of the body comp scales on the market these days are reasonably accurate. I would go with that option. I am not a fan of skin folds. We were doing skin folds at uni the other day & my body fat % had a +/-~15% depending on who took the results and what formula you apply.

Top 6 Mr. O- 6th-R. Rockel 5th-Dennis Wolf 4th Dexter 3rd Branch 2nd phil heath 1st Jay Cutler Stan Efferding benched 628 & 800 lb deadlift winning World's Strongest Bodybuilder. Brian Siders won Squat for reps 9x800lb & Hoss took 2nd with 8.

That gives you an average speed of 5.14kmh in thick human traffic. Nothing to be sad about...... 11.07 km/h actually Once again you proved Maths is going to cost me, my Degree.......Facepalm.jpg. .....

That gives you an average speed of 5.14kmh in thick human traffic. Nothing to be sad about......

I did a few muscle ups training with some Crossfitters over the uni holidays. You really need a coach for them, there are a few tricks that are kinda hard to explain.

ok I need some pics from the event for the Aus Muscle news. Please Email me smacklikethis at hot mail dot com KGO!