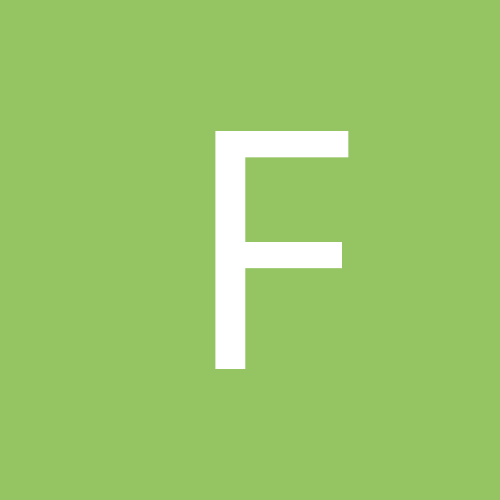 fatwgn_2006
Standard Member
Content count

134

Joined

Last visited
Community Reputation
0
Neutral
About fatwgn_2006
Rank

Standard Member


Birthday

09/19/1986
General Info
Gender
Car Model
Occupation
Hey guys after a s15 radiator support anyone know where i can get one any help appreciated

fatwgn_2006 replied to dale dobac's topic in Newcastle

bring it into my work adamstown car doctors and we'll have a look

fatwgn_2006 replied to fatwgn_2006's topic in Newcastle

ahhh angry little people used to bother me but i learnt it's not worth it, i am a wank i know that at least i admit it

fatwgn_2006 replied to fatwgn_2006's topic in Newcastle

i had a good rant i was goin to go on with, but meh no point in reply to someone thats below me

fatwgn_2006 replied to yanis's topic in Newcastle

you have a pm, i'm interested in buying it for my lil sister

fatwgn_2006 replied to fatwgn_2006's topic in Newcastle

dam thier's no wank emoticon all cops pulling cars over in the last 6 months in newy and syd haven't been giving a shit about engineering papers or emissions because of the dodgy ones, they just send people to get a blue slip or emissions

fatwgn_2006 replied to fatwgn_2006's topic in Newcastle

fatwgn_2006 replied to fatwgn_2006's topic in Newcastle

yeah i thought it's about time they did something bout it. There's so many dodgy's out there it's not funny, no wonder the cops don't give a shit when you show them your engineer papers when they are defecting, hopefully this will make the idiots wake up and do it legit

Taken from evocoupe.net where it was posted by a mate in the rta Bit of an update for you in the engineering world: There has been a recent spate of fake engineer certificates getting about. People have been scanning and changing them and going to the RTA to engineer their cars fraudulently. The RTA and Police have become aware of the situation and are now conducting an audit on ALL engineering signatories in NSW. They are basically requesting a copy of all certified and draft certified vehicles from engineers directly, so that it is on RTA/Police record first for cross-referencing. From my understanding it is an audit on all vehicles since 1st January 2009. From now on, if an engineer doesnt directly submit an engineer certificate to the RTA as soon as its done, then people turning up to a registry with an engineer certificate cant have their cars passed until the RTA have a direct copy from the engineer to cross reference it to for authenticity (basically a 2-part process). The Police will also have access to the engineer certificate on file and can bring it up on their in car computer system. All the better for weeding out all the dodgey engineers and idiots making false certificates which makes it worse for the rest of us who are doing it legitimately

fatwgn_2006 replied to Tonba's topic in Newcastle

the mg club tried to get a track/strip open near the terrace but came up against a lot of problems, i think they are still trying to get it going

lol yeah didn't think he would care just thought i'd make sure, cause i know what he can be like sometimes

bout posting pic's up of my mate's manifold

i'd be asking anthony if you can post pics first as he doesn't want many people knowing whats under the bonnet

fatwgn_2006 replied to speedjunkie's topic in Newcastle

sorry me and my bro didn't make it i woke up at 2 after goin to syd the night b4 lol, ahh well i'll be on the next one in my own car time to hear that 35r spool it's tits off lol

i had a hybrid copy cooler that they sell at autobarn one of the cheap ones on my lancer wagon only running 15psi and it split the end tank at the weld, when i took off the end tank there was welding dags everywhere blocking flow through the bars. I then replaced it with a real hybrid and had trouble with a bar bending out but i sold the car before it caused a big problem I then bought a gtr and start thinking bout getting a cooler for it and since it was a real car i spoke to my tuner about good coolers and he was informing me of the massive difference between the good coolers and the cheap crappy ones, the cheap ones are produced in mass with bad workmanship. The welds are like the ones in my cooler that broke he said and the dags break off and block off a lot of flow, the bars aren't designed properly and they don't reduce heat soak. In some cases they are worse then stock coolers as we found out with a gtr in the workshop while i was there. 3 R32 gtr's same mods, one with stock cooler, one with just jap cooler kit (which actually has smaller pipes then the standard ones) and mine with a full HKS cooler kit, Mine only made 22hp over standard but inlet temp was down a lot more then stock making it run much nicer. The just jap one was 5hp more then stock but inlet temps were up (maybe because of smaller pipes?) Think about it do you really want pieces of metal from crappy welds going into your motor just because you wanted to be a cheap skate and save $200???