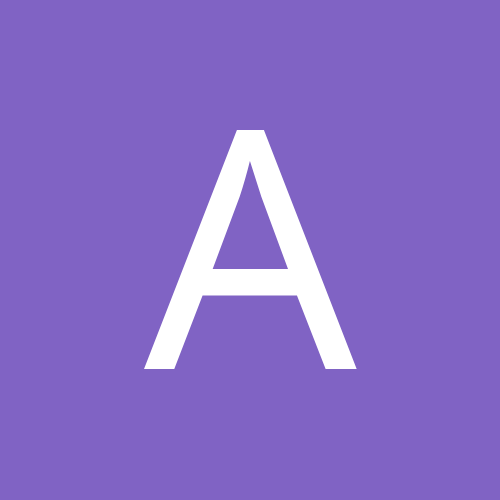 anticeptik
Platinum Member
Content count

2,007

Joined

Last visited
Community Reputation
-2
Poor
About anticeptik
Rank

VLNY


Birthday

06/01/1987
General Info
Location
Gender
Car Type
Car Model
Tried everything to get the harmonic balancer off, ended up getting one of these bad boys best fkn thing ever for unding balancer bolts, 5 hits with a 4lbs hammer and she was off. couldnt believe it. Either way fair bit of progression today after moving house, Twins are GONE!!!!!! thank f**k for that, not a job i want to do again. Everything is clear for the new water pump asembaly to go on, The manifold i have needs to be modified to suit the car, i need to chop and re weld the position for the gate pipe, shouldnt be too much of a problem.

I machined up some new tie rod extentions out of some 7/8" hex steel. The XM extentions are 100mm long, ive made mine 150mm which has now given me the correct toe adjustment i needed, now i just need the correct angle on the rose joint... Im thinking about cutting and rewelding/heating and bending the extentions to the same angle as the steering arm to take make the rose joint parralel.

Went to speedpro today to pick up my thermos, i brought some speedflo fittings and line while i was there to make up the brake lines. Fitted the bride seats i picked up yesterday Adjusted the rear end by eye so i can get it on a trailer. Brought some 7/8" hex in bright steel so i can turn up the correct size rack end extentions. Fitted the thermos and test fitted to see the space, ive probably gained around 5mm of clerance and ive completly pissed off that hyrdaulic thermo settup, looks heaps nicer

How does 1990s technology smash the microtech i brought? i doubt that. But in saying that though, i was close to buying one, way i see it is, the nicrotech saves me even more time. I dont have to fix any of the wiring that is the usual dead plugs, i dont have to wire in gauge/nor make a dash pannel it just does it all for me. It was also a good price, so itll do for the moment. I can clearly see you hate microtechs but either way i brought it and im gonna give it a crack. worst case i sell it and upgrade, Todays update. Couldnt find any hex to machine up some new tie rod extentions, so ill call a few stores tommorrow. Brought 2 x 12" aeromotive thermos, they push 1400cfm as opposed to davis craig; 1040cfm, Not only that theyre about half the price of a davis craig thermo, so that was pretty much a no brainer there. Installed longer studs. Installed s9 arms Installed jzx100 brakes installed r33 rear calipers, ill goto nordons tommorow and ill get some braid to make some hoses up, i dont need to, but since the front is done i thought id do the same. happy with how its comming along so far.

Im not short on cash i am short on time. I work intestate 9 months of the year. So finding a balance of when I get back of friends/family/car is a hard task. so ill see how this goes. has to be better than a pfc in every aspect... which is pnp. Other wise I would have opted for the haltech with out blinking an eye. I wasnt saying that the haltech was expensive I was saying for the ps2000 the smart wire and iq3 logger was an expense maybe I dont need to spend?

It was running fine in a 1j cressida before this so. Like I said its not my firat prefferance but I dont have alot of time on my hands to build/Wire custom things. So atm plug and play items will allways be my ultimate choice. It has a can outout and runs a 1j. Thats all I need right now

It wasnt my first prefference but it was certainly the easiest atm. Its virtuallyt plug and play with my settup. Ill see how i go though, if it does end up causing issue ill certainly go another route) So finished off installing the xm gear in the front, im not overally happy with it, the rose joint is maxed out. And because i got 50mm longer arms, the rack end extentions arnt long enough now, kinda dissapointed that xm didnt point that out after buying 3k worth of shit off them, but not to worry, ill machine some 50mm extentions up tommorrow night to compensate for them. Lowered the shit out of the front of my car to get the tie rod to work, was way to low but i did get to flare my gaurds. Funny thing was i knew there was bog there, just not this much lol I pulled out so much bog from just the drivers side I managed to get out all the rear arms, ready for the s9 gear, i need to change the hubs and bearings as these ones are f**ked but i forgot my bearing puller. I also too out the Rad, hydro fan and reservoir, I went to change the water pump over... but again forgot my bearing puller at home Brought a new Serpentine belt to suit the new pulley for the water pump. Need to goto a few stores tommorow and suss out 12" thermos, i have to work out which have the best cfm. Hopefully can find some nice looking thin ones as

Little update of the parts ive brought and picked up, ready for me to work on tommorrow night for the first time in weeks. http://s20.photobucket.com/user/Anticeptik/media/20131108_162849.jpg.html Gonna strip the turbo down tonight and have mtq balance it tommorrow with the new comp wheel The Billet drift motion forks look fkn awesome to

Have purchased quite a few goodies. ill post pics when I oick them uo =D made a list off the topp off my head of what needs to be done. looks like a drainer allready remove abs. install rear hubs and studs install front susoension install rear arma install r32 rear brakes install bride seats install harnesses install ecu install injectors install radiator install water pump buy new battery dry ice sound deadening re wire power to battery rebuild turbo fix manifold buy gate buy rack boots buy rack ends install turbo fix steering rack bushes. make bead roller cooler piping to suit new turbo make down pipe get new alternator get new washers for steering column buy dash rebuild r15

Rivnuts are invaluable lol. Im soo keen on one on one of those smart wires... I suppose tje same boat you were. Unsure because of the price Keen to see how you go

My trust td06h25g package rocked up yesterday. the old man reckons its coated in oil, compressor wheel is dead and the manifold has been elongated around the stud holes with dodgy welds every where. So i havnt seen this yet and going off what he says ive ordered a rebuild kit and a new front wheel. Wont hurt at all to put a new set of bushs /rings in it any way. Kinda pissed about the manifold though, i guess you get what you pay for, was relatively cheap i guess. ill see if i can re tig the welds up when i get home

What ecu/injectors you going to use?

Yeah im aware of that. Im pretty swt on the haltech as the ecu. Just unsure if I should spend another 4k on sruff I have other options for. Or spend it once and have a top of the line setup for any car. Thats where im in two minds

www.summitracing.com/int/parts/arc-8000d/overview/ An alternative to the smart wire. I pesonaly preffer rhe asthetics of this over the smart wire. but not as clean and simple.