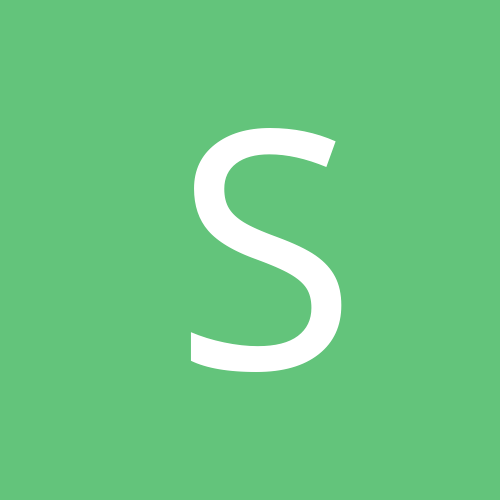 s l y d e w a y z
Standard Member
Content count

43

Joined

Last visited
Community Reputation
0
Neutral
About s l y d e w a y z
Rank

Moderated


Birthday

05/08/1987
General Info
Location
Gender
Interests
Car Model
Occupation
s l y d e w a y z posted a topic in Music

Hey guys the next Rumble to the Jungle has a Special Guest. Phetsta's making the trip over from Perth to smash the Drum & Bass in the Barossa! The last one packed out the front bar so we're moving this one into the Big Room of the Vine Inn Hotel... Phetsta (WA) [Technique Recordings] (2 Hour Set) Supported by DJs: Deadly Hykus Edit Kadava Peaky Friday Nov 5 8:30pm til 01:30am @ The Vine Inn Hotel (Big Room), Nuriootpa Tickets at the door - $10 before 10pm, $15 after No ID, No Entry http://www.facebook.com/phetsta http://www.twitter.com/phetsta http://www.facebook.com/#!/event.php?eid=117628991619797&ref=ts Brought to you by the...

Hey guys, we're back in again after a busy holidays for our next drum & bass night in the Barossa Valley. Our last show was a great night with a well behaved crowd. It seems we're getting alot of keen DnB punters up here that are out for killa music which is good news for us running a free event. The Vine Inn Hotel, Nuriootpa Friday March 26th 9pm til 2am dj's: 9ish Kadava 10:15 Syme 11:00 Deadly 11:45 Lotek 12:30 Fizza 1:15 Edit (give or take 15 mins depending on the time we get underway. 45min sets) Pase & G-Swift on the mic Free Entry as usual Rooms available via booking 18+ - Mark

didnt know there was a post on here, Rest In Peace buddy, keep on spining records, cya again one day! not everyone that dies on their P's or in an import is a reckless driver spinning rotary. and even if people do speed, doesnt mean they deserve to die for it!

the spoon at main north nissan (SA) told they only sell the whole unit, something like $1,100. I almost fell off my damn seat (got quoted $130 for a whole CAS from a wrecker) ! Maybe i should try somewhere else for the cap.

cool cheers. Im looking for the actual cap. Mines cracked and just wondering if i go to a wrecking yard what models i can rip one off.

thanks for that champ. - Mark

anyone able to answer this or know anyone i can ask?

Hey guys. just wondering if anyone can tell me if there is a difference between the CAS's on sr20det's? I think the n/a's run distributors (atleast my gf's s13 does, not sure bout the s14/15's) but just wondering if the crank angle sensor is the same through the turbz models? Including Pulsars? Cheers, Mark.

haha, thanks haje for posting this up, i meant to get around to it this time but forgot! Good to see some good feedback from people on here, bring on the dnb! - Mark

Did you not mark the correct links on the chain prior to dismantling the engine to line thing back up when reassembling? Looks like you may now be removing the sump and timing cover to realign the timing chain correctly. Another case for having thing done by qualified people yer m8i did mark them wid white texta, bt they wear out afta 4months...btw im slydwayz bro and yes am a mechanic altho not had much 2do wid sr20's all thing r relatively similar tho.... really apreci8 ur help guys was jus a confidence boost needed...kthx

guyz ive jus had to replace my cams and head on my sr20det vct s14 and now that iv had head rebuilt im putting all bak 2gether i need cam mark positions so as to not bend valves...the top and bottom end r at tdc bt i jus need a pic to ensure cams r prop lined can ne help please?????? i think the cams line as 11 and 2 o'clock roughly...help please

s l y d e w a y z replied to rb > sr's topic in Motorsports

My s14 viscous was open wheeling badly (200,000 kms old), i added the 1.4mm to it (keeping the old 1 in) myself and now it is TAF! Its basically a weldy, fair made it harder to push tho, but as for keeping the snakeys happening and making the rear end more predictable, best $7 i ever spent!

s l y d e w a y z replied to rb > sr's topic in Motorsports

A nismo sticker always helps! seriously tho im just talking sh*t. If this is the car you want to keep and spend up to 10 grand on, then by all means spend the money, go big cams and/or shave the head for starters to increase clearence and compression, everything you can do to a turbs you can pretty much do to an n/a (except an intercooler and bc haha, but im sure your not that dumb ). And, as previously stated, suspension mods, especially front (a lil roll can help in the rear if your under power'd), a tight LSD (sounds like u already have) and some 205's (i dunno about snow tyres, this isnt gran tourismo ) and use the dirt to your advantage, dirt turbo but if as soon as your off your p's your getn a turbo, then just be patient, if not, get a track car for $8k and sell both your cars later when you can drive a turbs... hope that helps. by the way, if worst comes to worst, stick an electric leaf blower where your pod filter goes, wire the switch inside and go for gold! (hahaha i have no idea if that would work, but itd be neat!...)

s l y d e w a y z replied to rb > sr's topic in Motorsports

hey guys, as title descirbes i'm asking around for a well priced workshop that can set the clearences (if need be) and set my cams in my head to top dead centre? i just got an s15 head, with rockers, shims and cams in a box not marked, apparantly if they go back in the wrong hole, the valve clearences need to be set?? as they wear into their own over time?? (not sure bout VCT, which this is)?? And i have no idea how to set the cams at TDC position to put on my s14 block. So any advice or names of workshops (not neccessarily import workshops) that can do this without sending it off and costing me um-teen million dollars would be appreciated. - cheers mark.