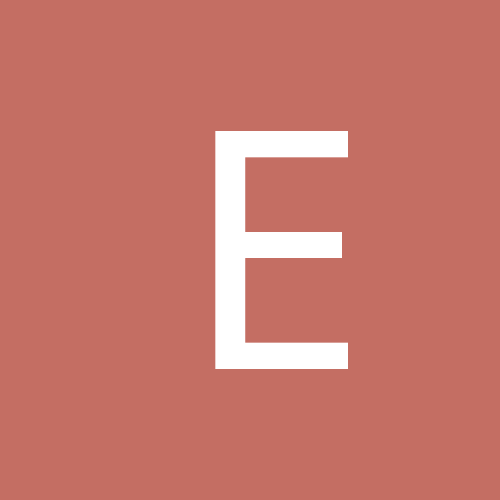 [EVL-200]
Platinum Member
Content count

999

Joined

Last visited
Community Reputation
0
Neutral
About [EVL-200]
Rank

Gold Member


Birthday

12/01/1983
[EVL-200] replied to PandaAE86's topic in Music

i think we need to clarify this one more time and just to clarify im not sticking up for those fags but.... =emo =indie the metro fags music may not be indie but the look is where as afi's look is emo and so is there music

i wouldnt actually call them emo, more indie

ohh and next time use an acapella

definately out of key and im with slysx not exactly is a killer tune should not be messed with

[EVL-200] replied to Marko's topic in Music

check out nik fish - digital domain compilation flutlicht - icarus dark monks - insane steve murano rmx organ donors - radio waves uberdruck - now or never marco v - my acid pacemaker anne savage - hellraiser ingo - 48hrs derb - revolution here are a few tracks but alot of this stuff could cross genres though anywhere from trance/hard trance/hard dance/hard style/ hard house

[EVL-200] replied to Thunder Cougar Falcon Bird's topic in Music

details of the soundtrack can be found here click here

[EVL-200] replied to Deadsy's topic in Music

firstly i have to say mike patton is a genius some of the shit he did with peeping tom was wicked artists i like that go off the beaten track rammstein peaches cobblestone jazz laurent garnier

[EVL-200] replied to -SYK-'s topic in Music

[EVL-200] replied to [EVL-200]'s topic in Music

last year was the first year fuzzy worked with future on parklife. future are money hungry so they tried to sell as many tickets as they could. this year they realised they have to sell less tickets and have bumped the price. i think im going to have to get some industries if i go. im not paying 110. dragonette arent that gay but the lead singer is more of a man than a girl. if you look at the lineup its pritty good diplo, peaches, soulwax/2manydjs, diplo, rose and solveig is pritty good and then to top it off goldfrapp. i wouldnt be suprised if there are a few more internationals who get added SMD are supposedly coming down sometime this year and they would fit in the lineup

[EVL-200] posted a topic in Music

Goldfrapp Soulwax Peaches 2manydjs Dizzee Rascal Martin Solveig Plump DJs Diplo Jesse Rose Does It Offend You, Yeah? Blackalicious XXXchange Metro Area Elektrons Yuksek Van She Dragonette Boy 8-Bit Familjen Bag Raiders Live Ajax Slyde Grafton Primary Van She Tech Adelaide – Saturday 27th September Melbourne – Sunday 28th September Perth – Monday 29th September Brisbane – Saturday 4th October Sydney – Sunday 5th October douche bags put it on grand final weekend in melbourne. nothing extra ordinary but does look interesting solveig and jesse rose playing house on a sunny September afternoon does sound tempting $110 is pretty ridiculous

[EVL-200] replied to Jack__007's topic in Music

i just thought ide add in my 2cents. as expected the first version of the cdj400 is a joke. the jog wheel is ridiculously bad, one of my mates bought a pair when i told him not to within 2 months the jog wheels is absolutely f**ked, it locks up and doesnt spin smoothly. they're all show and no go, effects should be left on a mixer. if you want to pick up cdjs buy 800's or 1000's. i have 800mk2's and im rapt with them although sometimes i wish i had not wimped out and just bought 1000s. if you think you will eventually buy 1000s hold out, save the extra cash and buy them from the get go. mixer wise dxm06, dxm09, djm400, djm600 and djm700 are all good choices depending on your budget. check out the korg km402 and ecler nuo3 and 4. FYI places like storedj and djwarehouse both in richmond will be having end of financial year sales in the next week or 2 they are by far the cheapest in melb.

[EVL-200] replied to DreamensioN's topic in Music

timo maas remix of placebo - special k f**king choon!!!!!!!!!!!!!!! lost my shit when that came out back in the day. good work mate keep it up

[EVL-200] replied to dipper's topic in Music

Its not to bad for mixing, not the best but not to bad. Wont bother going into specifics but yeah. I dont really understand what your saying here, are you saying the mixing isnt bad? because these guys dont even mix the CD's they pick the tracks and someone else edits and mixes them on a PC and if you saying its easy to mix with the tracks off the CD then your wrong because most of them come in after a breakdown or intro so you have nothing to mix in with. BTW Goodwill's CD is pretty fkcn smick, im a big fan of goodwill ever since his warm up set for axwell when he played here at QBH which was pretty damn good. in an interview kissy said he mixed the cd himself live. it was also funny to hear him say that MOS in england is considered commercial and crap yet he is led to believe that oz MOS is highly respected. i tend to believe its the other way around.

[EVL-200] replied to swilly01's topic in Music

should be going to this. doubt they would play monster hospital these days. i think stuff like their wolfmother or dance remix would be pritty much out of the question these days.