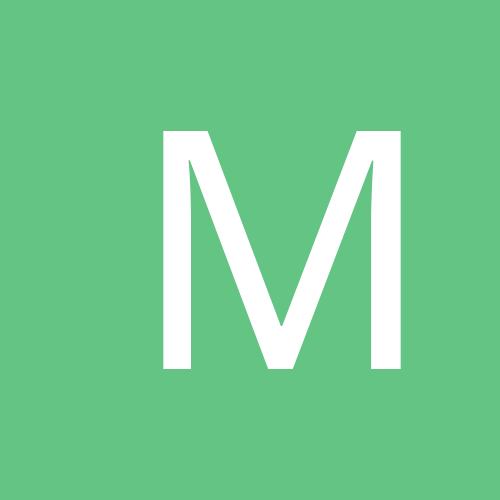 Content count

12

Joined

Last visited
Community Reputation
0
Neutral
General Info
Location
Gender
Car Type
Car Model
Occupation
Do you still have the gearbox for sale, if so how much and if possible how much for freight to Moranbah, Queensland, 4744. Thanks.

Well it turns out i didn't need to buy an ign barrel after all. Today i thought i would have another look at the boys ign problem, i had an idea that the problem could be with the wiring and or plug, if you saw the mess someone calls wiring behind the dash you would understand my concern with it (looks like R2D2 threw up), anyway i pushed the wires up as would happen when you fit the panel under the steering column and no start, pulled them down and it starts, so i unscrewed the ign switch off the back of the barrel, turned it with a screw driver and it started, replaced the switch and tightened the screws and so far so good, car starts every time. I am glad i got it sorted without having to buy a barrel as they can get very expensive and hard to find especially an ADM one, if anyone is needing a barrel don't buy one from Nissan, i rang the dealer in Mackay out of curiosity and had a mild coronary, they wanted $624.50 for the ign barrel on it's own.

Thanks for that, glad he doesn't have to spend dollars he doesn't have. Another question about the ignition barrel, i was told the JDM is different to the ADM by way of the plug, JDM being bigger and maybe an extra wire, could you shed some light on that one.

I have a dilemma, i need to replace the ignition barrel in my son's Silvia because he is having trouble starting it ( i have already changed the starter motor). I have found a replacement but have been told because he has an Aussie Silvia he has to get the barrel/key and ecu together because they are matched and won't start otherwise. I have talked to a few wreckers and non of them have mentioned getting the ecu as well hence my confusion. Can anyone confirm the barrel/key/ecu as he doesn't want to spend any more than he needs to at the moment as funds are very limited, but if he has to get the lot so be it. Mort.

I just bought a starter motor through Japanese Import Spares, good communication, fast delivery and reasonably priced i think. I'm another one for Taarks as well.

Ok, i've been slack in updating this but finally got the box finished and in, what a mongrel of a job putting it back in, pmod i forgot to do the bearing so i hope it lasts for a long time. I ended up buying a fork from Taarks and i am very happy with the price, quick response and fast delivery, i would recommend them to anyone that is looking for parts, assuming they have the part you need at the time.

Thanks for that pmod, a previous owner had the box reco'd a couple of yrs ago and all the bearings and clusters look in good nick so fingers crossed. Who ever did the box has used a grey rubbery sealant to stick it together, even used it on the bolt threads for the housing. Is there suppose to be gaskets between the two half's of the housing and the sandwich plate. A couple of pics of the offending fork.

Thanks for that, just checked out their website and found what i'm looking for. I will finish pulling the box apart tomorrow and make sure i don't need anymore bits-n-pieces.

Does anyone have a good 5th-Reverse shift fork for an SR20DET S14 Silvia 5 speed gearbox or know where i might be able to get one, the one in the boys car is in 4/5 pieces.

Thanks for the reply pmod, i pulled the gearbox out on Saturday. Just read the thread from the first link you put up and it looks easy enough to do now i know what to do, will take a trip in next days off and give it a go. Again thanks. Mort

Not at the moment, unfortunately he is out of work at the moment and has to get the gearbox fixed first, it can't get 5th or reverse, been told it's an easy fix, a retaining nut or something like that. I'm a bit worried it might be more than that though as when i dropped the oil it was silver before it looked like normal oil.

G'day everyone how's it going, my names Martin and i'm a newbie, I hail from Moranbah in central QLD I have joined to help my son Alex (who lives in Mackay, QLD) with fixing his new/dream car and to understand his love of imports. After selling his Torana we bought him an 1995 S14 Silvia (one of his dream cars) as he is going to lose his Great Wall (blessing in disguise) so he will need something to drive. I don't own any imports but i did have a Datsun 1600 many decades ago that was a little rocket, at present i have an L32 SLR Torana that i bought the wife in 2007 and only got on the road in the last 6mths.