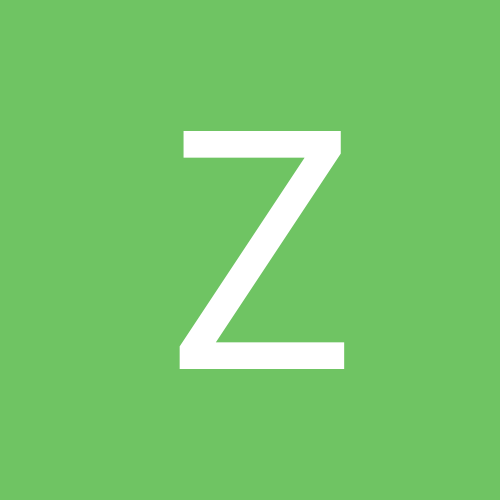 Content count

628

Joined

Last visited
Community Reputation
0
Neutral
About zedxtc
Rank

Silver Member


Birthday

11/16/1982
General Info
Location
Gender
Car Model
Occupation
zedxtc replied to TougeR34's topic in Music

find music producer forums/ dj forums.... often they have a section where people can post their newest song/ remix. Just ask if you can use their music in you video (assuming you find something you like) and credit their work on your video with a link to their website/myspace/whatever.

I'm assuming you're still after house and electro, just newer and different stuff? I've been getting into a lot of the stuff on the toolroom label. It may or may not suit the vibe you're after though. I've also played X-press2 - lazy (lazy rich remix) lately and people seem to like it, even though it's pretty commercial. I did like the original, which is why I bought this version. the other two things i've toyed with lately are songs on the fierce angel label (head kandi stuff), and also some of the re-rubs on krafty kuts new album. just a few thoughts to get you thinking

zedxtc replied to Hurt_Town's topic in Music

Also, keep an eye out for stanton st120's as an alternative to the st150. Essentially they are the same turntable with different casing

don't do an electronics apprenticeship, unless of course money isn't your thing

I am absolutely positively 100% stumped with this problem!! I made a cd in itunes and tried to play it on a mates kenwood dvd player last night. I'm not sure of the model number, but its about 12 months old and is the lower range motorised 7" model (KTV-XXXXXX???). As soon as the cd went in we lose all audio settings, you can't even access the audio settings via the menu cause it is locked out and has some little padlock symbol. As a result the amp turns off (only one amp for the sub) and naturally we lose all base. This is not the first time this has happened in his car, i've tried to play other cd's that were made with itunes and the same thing happened!!!!!!!! I've tried both these cd's on other car and home stereos and they work just fine. Could anyone shed some light on this situation? Even though its not my car, its driving me nuts!!!! cheers guys

I have the same issue, let me know how u go

I received my rocker cover yesterday! The entire process was quick and easy, and everything arrived in perfect condition. I'm yet another happy ISC customer, and would buy from these guys again! cheers

whats wrong with your stock ones?

not sure about the oil/ coolant galleries, but definatly sensor plugs are different on some things

are the rocker covers still the same for the s14 and s15 despite the coilpacks being different?

I disagree with all these "compression is too high" people. There have been a million turbo'd integra type R's with stock standard engines and their compression ratio is in the same ball park. I say look into it a bit further...

do you sell rocker covers without doing changeover?

yes but all those acts are based in europe, australia is in the middle of no where so the cost to get big acts out here is alot more then it is over in europe I do realise why... but it still sux to see mega lineups like that in europe and we basically get their warm up acts

check out the UK lineup... we get robbed every time LOL

copy the link below... he's selling a condensor for $120 (plus other shit) http://nissansilvia.com/forums/index.php?showtopic=345335 where are you located?