Hey peeps, I thought I'd do a bit of a build thread on my drift car... Thanks for reading

Here is how the car sits today
So the car all started like this, was pretty rough and needed a bit of work, but I got it cheap so I really wasn't fussed...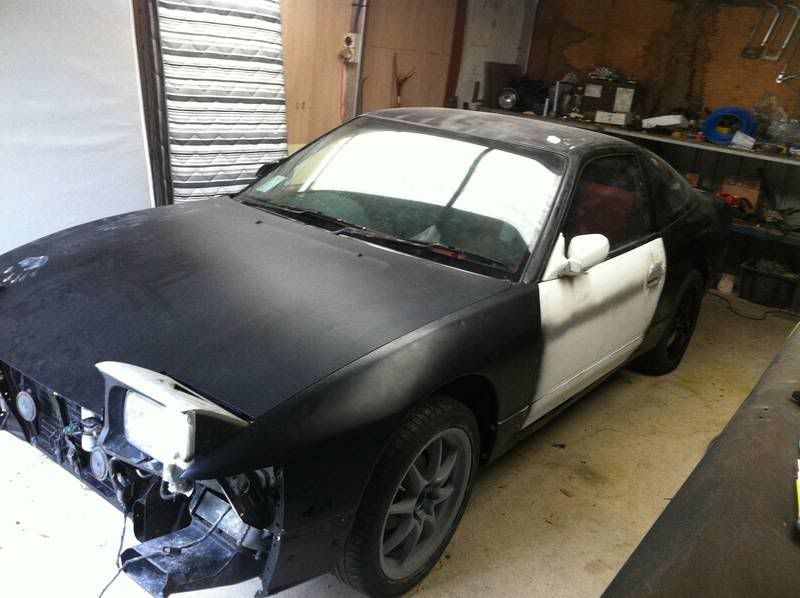 Me and my cousin basically got to work straight away on the car cleaning it out and tidying up loose ends, the car didn't run when we got it home, we tried for hours to get it started and we found that the stock fuel pump wasn't pumping puel properly, so that went in the bin and I went straight for a Walbro...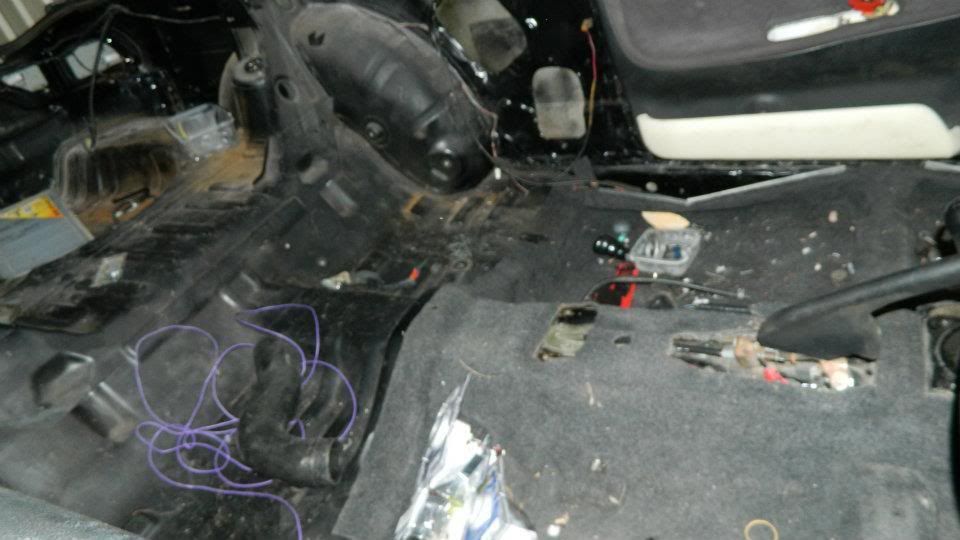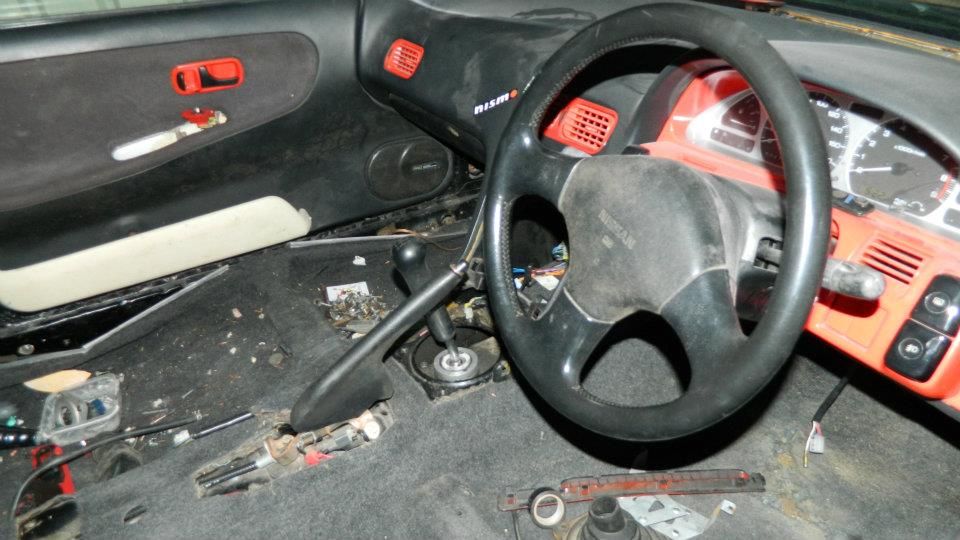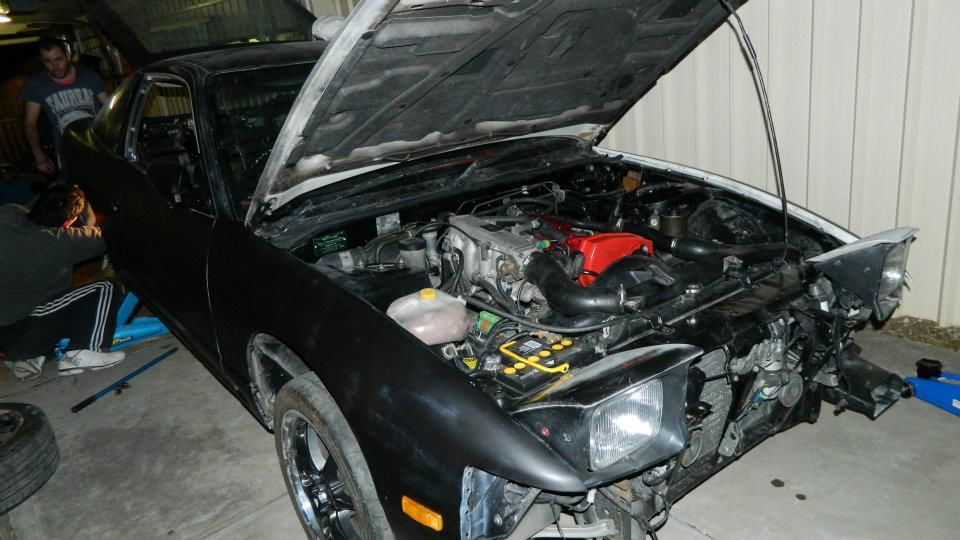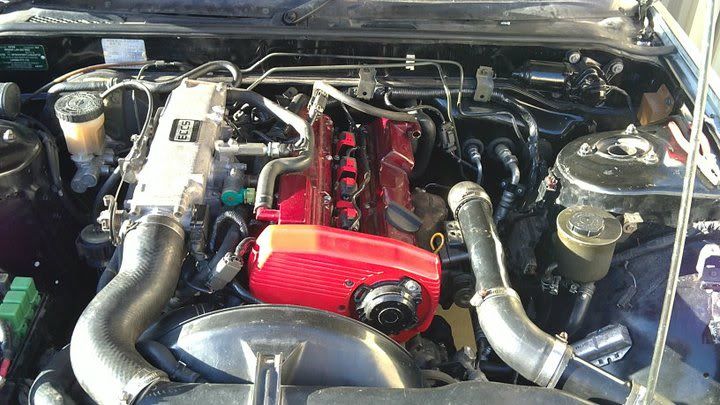 I know its a CA, but to be honest it really doesn't matter whats in it, as long as it makes enough power to spin the back wheels, and it does so getting a SR dropped in it is just a waste of time... Plus, I dont mind the CA18...
After we got the thing running it was blowing a lot of smoke, we checked everything, turns out the turbo had spat the rear seal so I went and got myself a rebuilt kit from ATS and gave it a quick rebuild...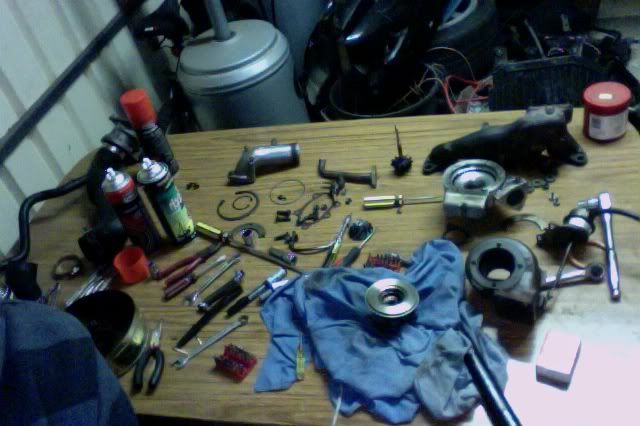 Getting the turbo apart was pretty tedious, was my first time taking apart a turbo and I'll be honest I was surprised at the simplicity of them!
Once it got it apart I cleaned it up (which took ages!) and was left with this...
Putting it together was pretty damn easy, only took me an hour and I was done

After that I bolted it all back up and started it and she ran sweet, but was still blowing a little bit of smoke, so I started to re check anything else to see if I missed something, but I just couldn't work out what it was, so the car was sent off to the boys at Jaustech where they fitted a new dump pipe, exhaust, cleaned up the smoking problem (turns out there was oil in the stock cooler and thats what was creating the smoke) and gave it a nice tune... The car on stock boost made 110rwkw which I was pretty happy with considering it was dead stock apart from an exhaust...
After getting the car back I gave it a bit of a pressure pack job, turned out alright!
But after about 2 months of searching for a front bar, I just couldn't find anything so I wacked a Silvia front on it cos I found all the panels dirrrrt cheap!
Not long after that was completed I managed to find some nice meshies real cheap so they were fitted up for a few months... Also I found some cheap coilovers that are still in the car now, they serve their purpose, but I'd really love to get some new ones, maybe in the near future I might...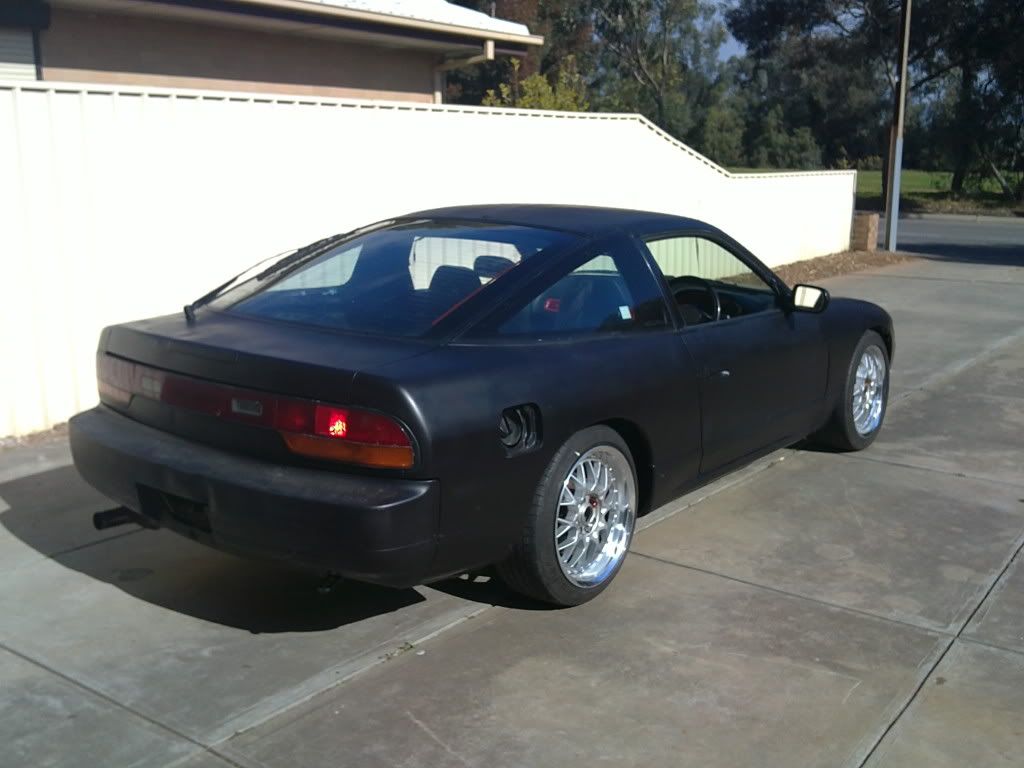 After all that was fitted up it was time to hit the track for the first time ever! I got 1 lap in and blew a coolant hose I couldn't replace, so the car went back on the trailer lol, that week, I ordered a silicone hose kit for it and fitted it up also bypassing the heater system... Next drift practice I went out with not even one problem, was stoked with the way the car ran and even though it was underpowered it was still so much fun!
A couple of months passed with no changes, so far I've driven the car 5 times in total and its my first time ever doing drifting and I love it... Here is a couple of vids from my last time out at drift practice at Mallala...
http://youtu.be/_pNX-uV3WNY
http://youtu.be/jTC0nm8dFZU
At that drift practice a few mates came out and they were finding it hard to work out who I was cos there was a few matte black 180's out there so thus brought on the paint change, first the car went like this...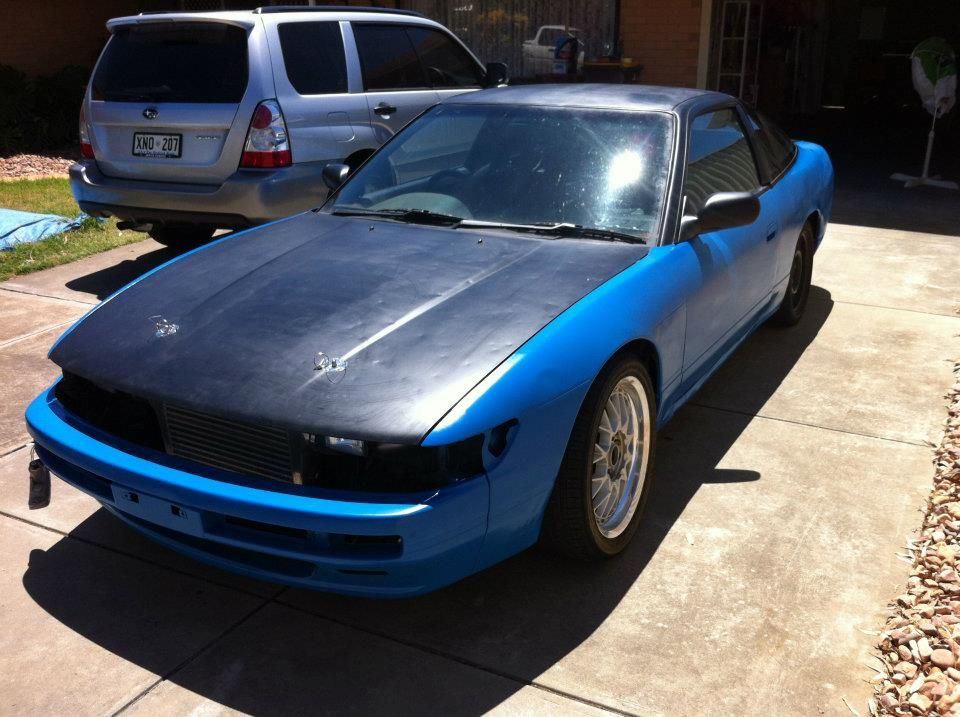 I was pretty happy with it, its a pretty stand out color, my mates would definitely be able to work out who I was out there now!
But I really wanted to do a theme for the car, I was going to go with amine, but I heard a few boys were coming out with it this year so I scrapped that, and a friend of mine said to me "hey how about angry birds" and that was it, my mind was set, so I went looking for stickers to get myself started, found some stuff on ebay and got them straight away and got started on the car, the end product is as you see it now...
I also got some new wheels for it 16x10 +25 all round to finish off the look I am going for!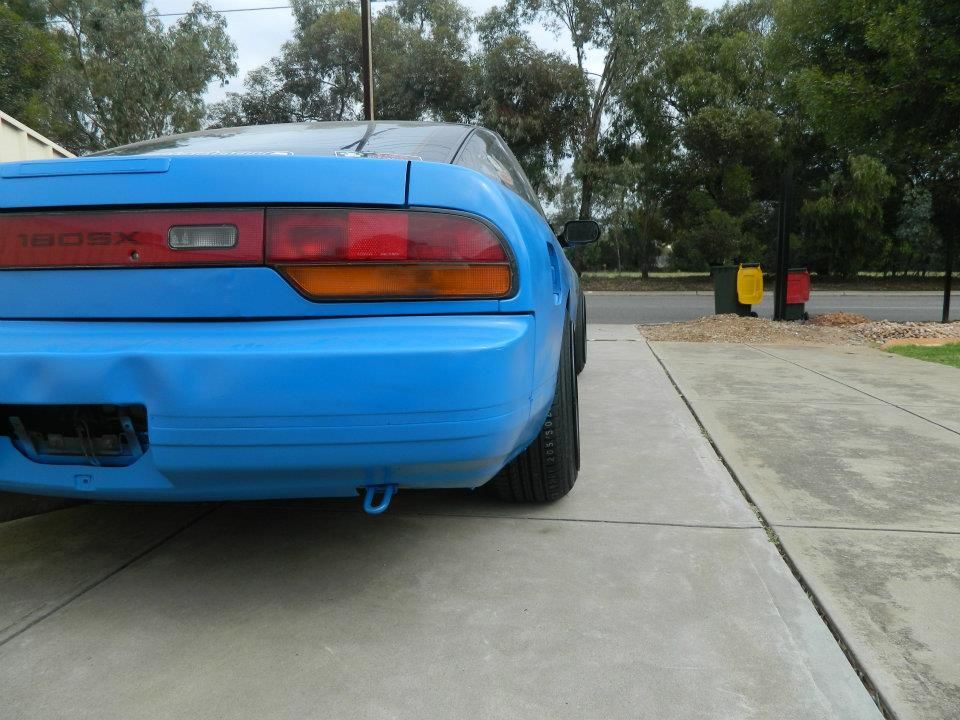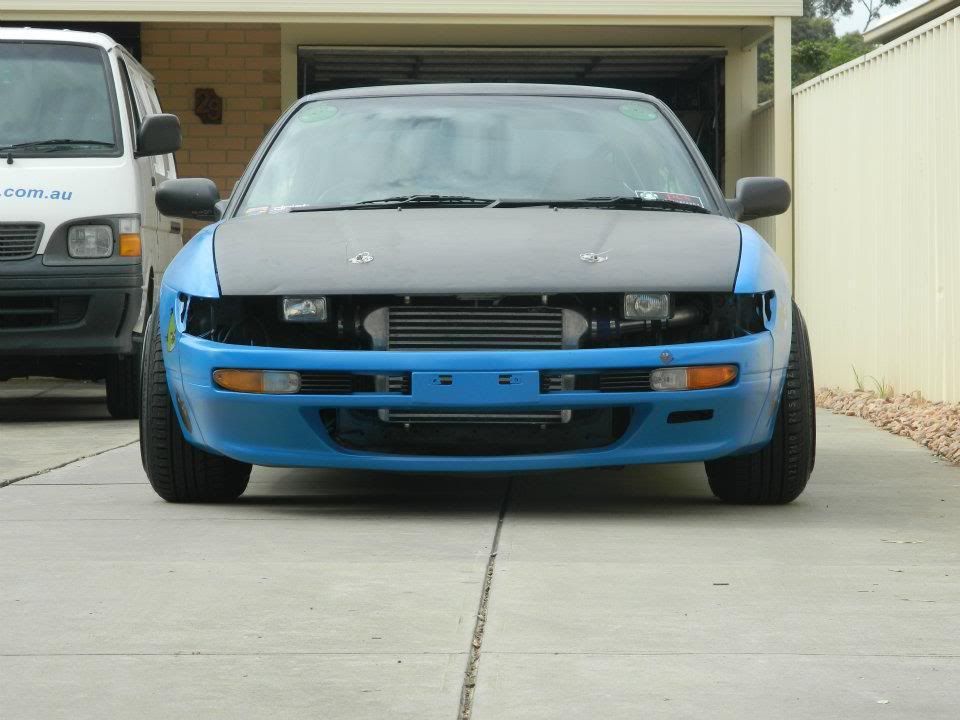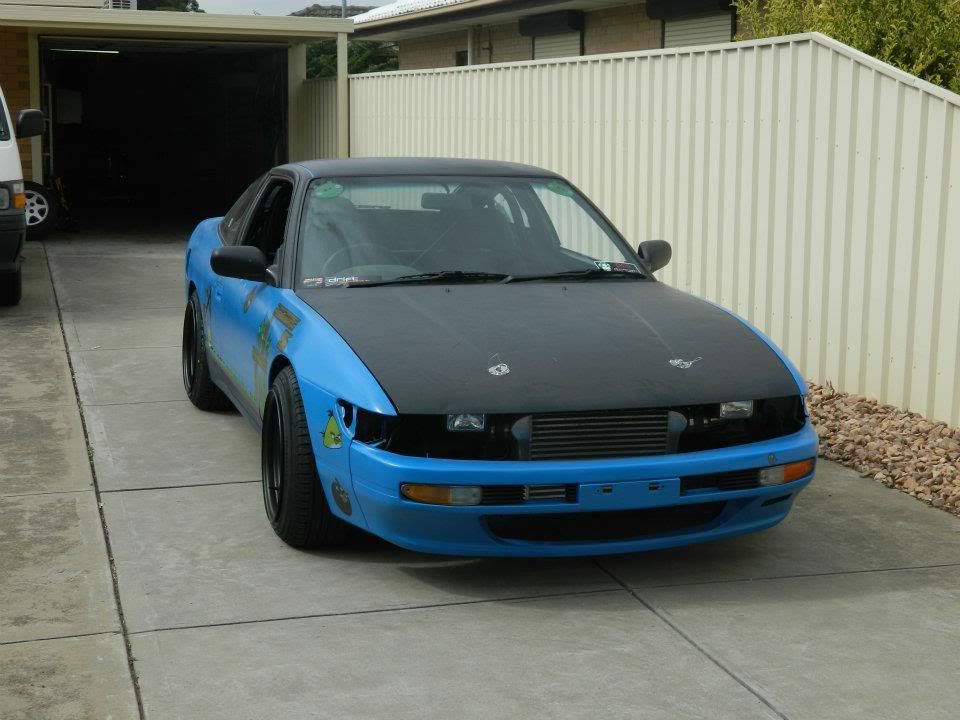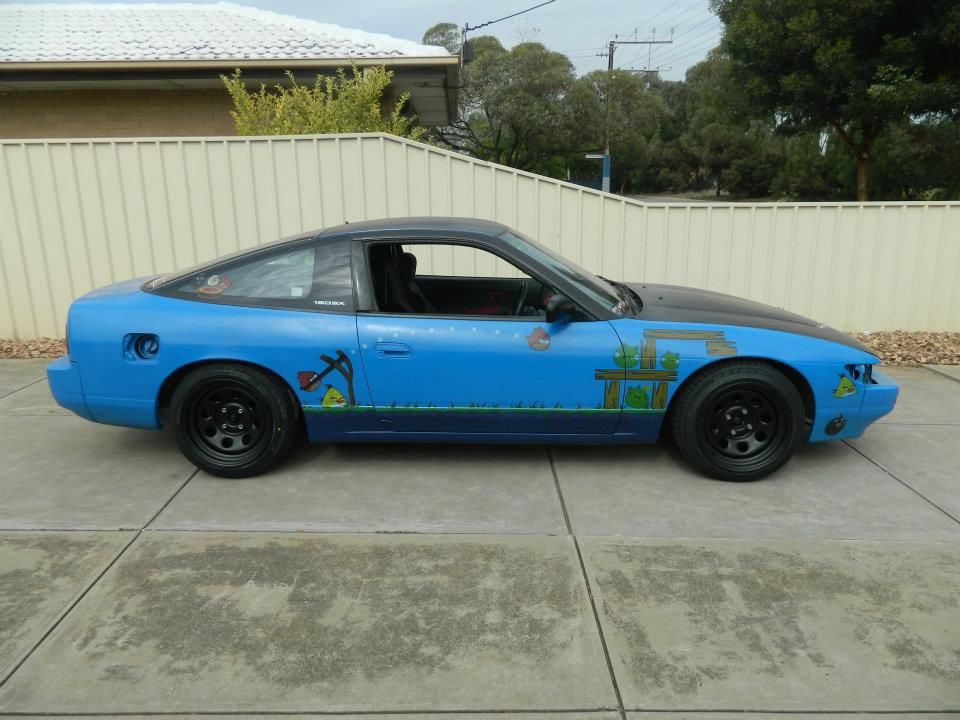 Future things are, getting a huge angry birds sticker for the bonnet and also a few other little ones for other spots on the car and also build a new engine....
Just last week I got a half cage and on the weekend just passed I entended the adjustment on the stock handbrake so that I could get more use out of it as it stretches more...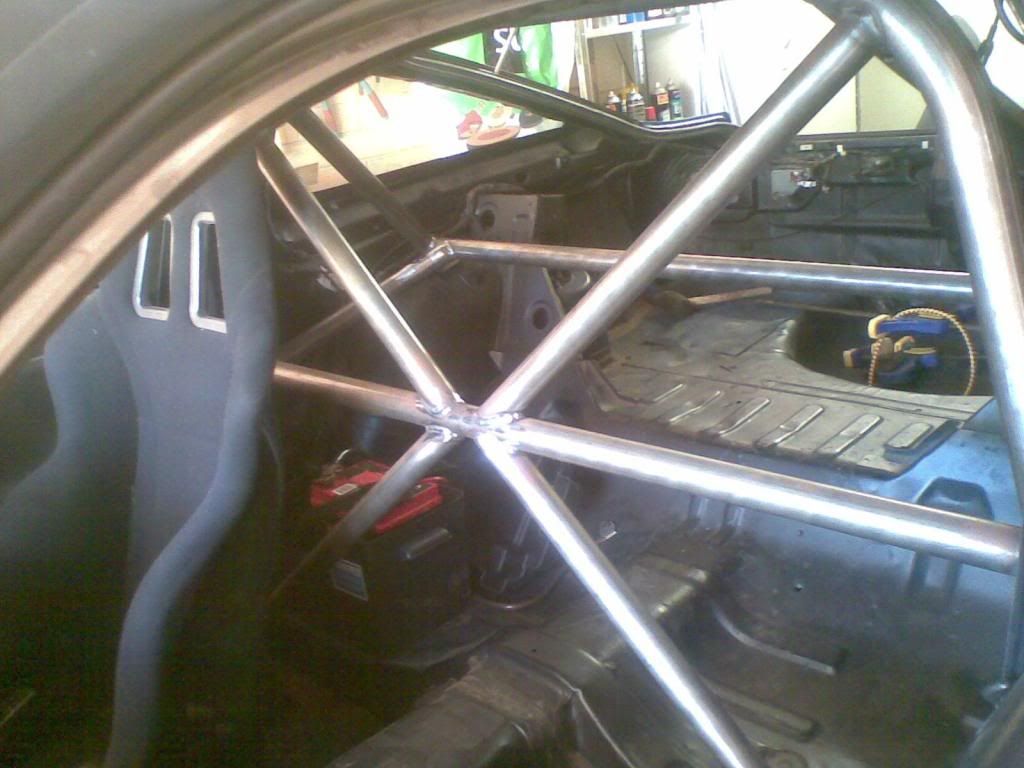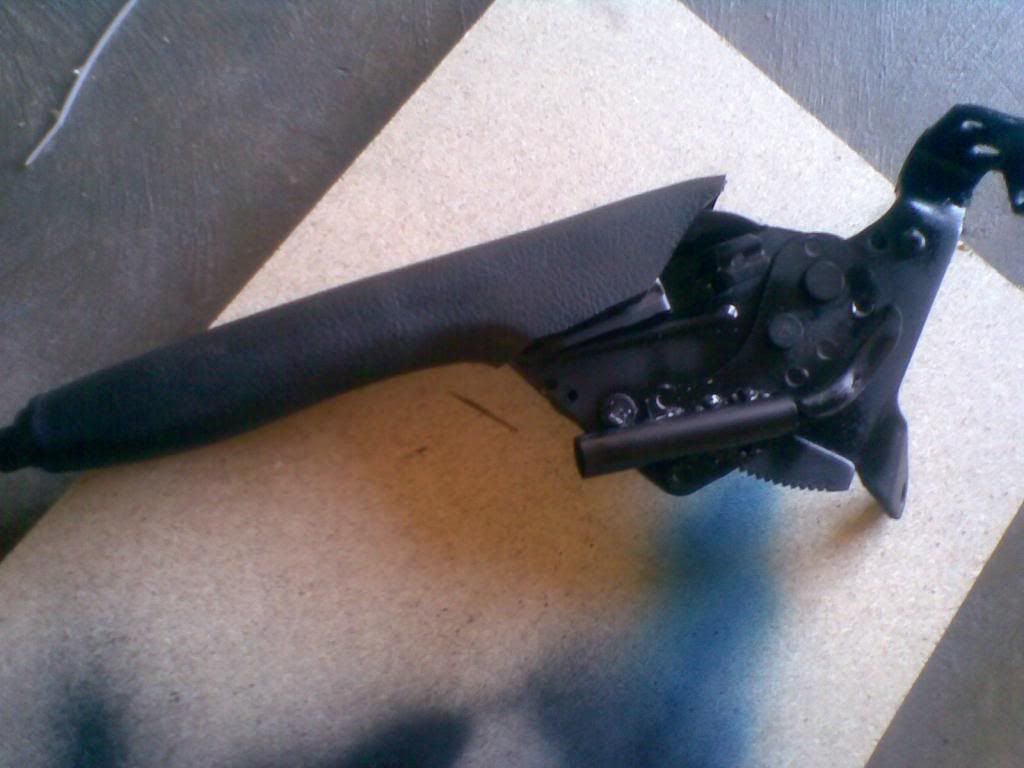 The car hasn't been out to the last few meets as I have been busy getting the car ready for Mallanats... Hope to see you all come out to support drifting at Mallanats

Edited by Dj Chetti, 30 March 2012 - 10:09 PM.