All,

ENKEI RPF1 is known as one of the most affordable japanese manufactured light weight wheels.

As some of you are aware that there are many people buying these wheels from overseas such as USA. One of the reason is because they believe the prices are cheaper than buying locally.

One thing that many people do not realise is that the pricing quoted from overseas sellers do not include GST and duty even though they ship door to door. Many people take shortcut by under declaring the actual value of the product(s) to avoid paying Duty, GST and broker fee.

By under declaring the actual value of the goods, you have put yourself at risks such as:
- The insurance will only cover you for the declared value of the goods.
- There is a big fine imposed by customs for providing false information.

So our aim is to provide the best pricing for Enkei wheels starting with RPF1. We will keep all of the stock here is our Sydney warehouse and all wheels will be shipped from our warehouse. No drop ship!

All our pricing will include GST and no hidden charges.

Here is the comparison of pricing between overseas seller and us.

Pricing from one popular overseas seller for a set of Enkei RPF1 18 x 10.5 Silver shipped is $1459.95 USD + $300 USD shipping. So total is $1759.59 USD or approx $1725 AUD.

However, this price does not include Duty, GST, and broker fee. So the final price will be about $2080 AUD includes Duty, GST and broker fee.

Our price for a set of Enkei RPF1 18 x 10.5 Silver is $1520 includes Duty, GST, & broker fee.

We will also match or beat any genuine quotes from local traders (with ABN) or overseas seller (price should include Duty + GST).

Door to door shipping does not mean that GST + duty has been paid. You will still have to pay duty + GST eventhough the price quoted from overseas sellers include door to door shipping.


Here is the listing of the RPF1 wheels that are arriving at the end of February. Please note: this is not a pre-order. These wheels are coming regardless.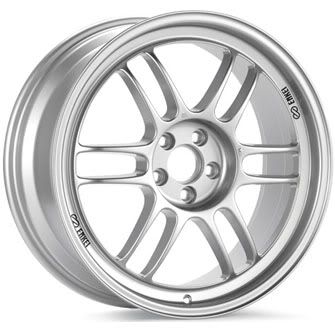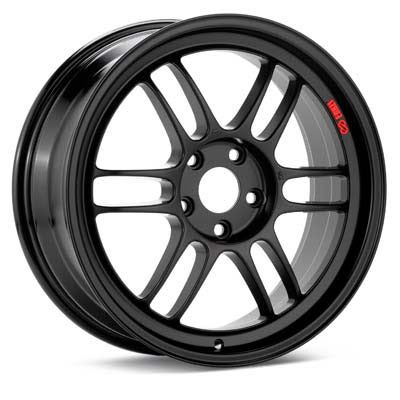 END OF MARCH SHIPMENT


SET 1
F: 17 x 9 +22
R: 17 x 9 +22
Colour: Silver
Price: $1120 Incl GST

SET 2
F: 17 x 9.5 +18
R: 17 x 9.5 +18
Colour: Silver
Price: $1180 incl GST



SET 3


F: 17 x 10 +18
R: 17 x 10 +18
Colour: Silver
Price: $1220 incl GST

SET 4
F: 18 x 9.5 +15
R: 18 x 9.5 +15
Colour: Matte Black
Price: $1525 Incl GST

SET 5
F: 18 x 10.5 +15
R: 18 x 10.5 +15
Colour: Matte Black
Price: $1585 Incl GST

SET 6
F: 18 x 9.5 +15
R: 18 x 9.5 +15
Colour: Silver
Price: $1480 Incl GST

SET 7
F: 18 x 10.5 +15
R: 18 x 10.5 +15
Colour: Silver
Price: $1520 Incl GST

SET 8 - PRE ORDER ONLY
F: 18 x 8.5 +30
R: 18 x 8.5 +30
Colour: Silver
Price: $1330 Incl GST

SET 9 - PRE ORDER ONLY
F: 18 x 8.5 +30
R: 18 x 8.5 +30
Colour: Black
Price: $1395 Incl GST

SET 10 - PRE ORDER ONLY
F: 18 x 9 +35
R: 18 x 9 +35
Colour: Silver
Price: $1440 Incl GST

SET 11
F: 19 x 9.5 +22
R: 19 x 9.5 +22
Colour: Silver
Price: $1995 Incl GST

SET 12
F: 19 x 10.5 +22
R: 19 x 10.5 +22
Colour: Silver
Price: $2095 Incl GST




PACKAGE DEAL

For any purchase of a set of Enkei wheels, you can purchase the package deal which include the following:
- A set of KICS PROJECT LEGGDURA RACING (available in 7 colours). Normal price is $180
- A set of Kyo-ei Metal hub rings. Normal price is $60

Package deal price is

$170

which includes the KICS wheel lock nut and Kyoei Hub rings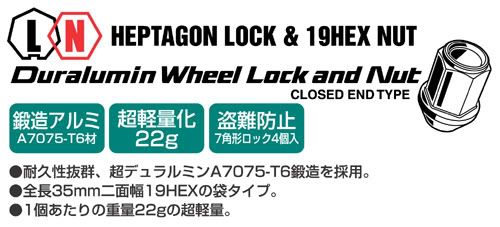 *Price is for pick up. Please pm or email us on sales@autotechnik.com.au for delivery fee.
*Price listed above is for the batch that are arriving at the end of March. We reserve the right to change the pricing in the future.
*50% deposit is required if you wish to reserve your set.
*Payment is by direct deposit or fund transfer only. No credit card accepted. Paypal will incur 4% fee